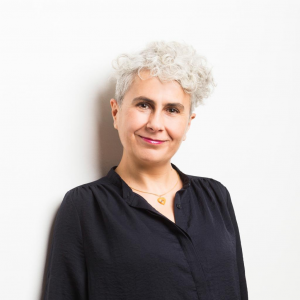 Monika Pacukiewicz
Completed online classes:
47
Author of exercises at e-polish.eu:
NO
Issues invoices:
no
Price:
1 Class — 55 PLN/13 EUR
10 Lessons — 550 PLN/130 EUR
20 Lessons — 1100 PLN/260 EUR
30 Lessons — 1650 PLN/390 EUR

About me:
Cześć!
Do you want to learn Polish? Let's start!
My name is Monika. I am from Poland, but I work in Ukraine now – I'm Polish language teacher in one of the local universities.
As a teacher, I worked in Poland, Azerbaijan, in Ukraine now. And via the Internet.
I taught people from many countries, students, children and adults.
During the lessons we speak Polish but ... I speak English and Russian (just in case;)).
Qualifications and experience:
I am a Polish language teacher for foreigners since 2012. And since September 2012 I teach Polish in foreign universities (Baku, Poltava). I just love it.
I teach via the Internet since 2014.
Methods of teaching
Would you like to learn with me? Thank you! And be ready - we will speak Polish from the early beginning :)
Dyspozycyjność
Lektor dostępny jest w podanych poniżej terminach, które zostały wyświetlone dla Twojej strefy czasowej tj. .
| | | | | | | | |
| --- | --- | --- | --- | --- | --- | --- | --- |
| | | | | | | | |
| 0:00–0:50 | | | | | | | |
| 1:00–1:50 | | | | | | | |
| 2:00–2:50 | | | | | | | |
| 3:00–3:50 | | | | | | | |
| 4:00–4:50 | | | | | | | |
| 5:00–5:50 | | | | | | | |
| 6:00–6:50 | | | | | | | |
| 7:00–7:50 | | | | | | | |
| 8:00–8:50 | | | | | | | |
| 9:00–9:50 | | | | | | | |
| 10:00–10:50 | | | | | | | |
| 11:00–11:50 | | | | | | | |
| 12:00–12:50 | | | | | | | |
| 13:00–13:50 | | | | | | | |
| 14:00–14:50 | | | | | | | |
| 15:00–15:50 | | | | | | | |
| 16:00–16:50 | | | | | | | |
| 17:00–17:50 | | | | | | | |
| 18:00–18:50 | | | | | | | |
| 19:00–19:50 | | | | | | | |
| 20:00–20:50 | | | | | | | |
| 21:00–21:50 | | | | | | | |
| 22:00–22:50 | | | | | | | |
| 23:00–23:50 | | | | | | | |

Available tutor - on this date you can arrange your class

1 lekcja = 50 minut
cdehaene,

2015-08-28

new challenge...interesting lesson.

5/5