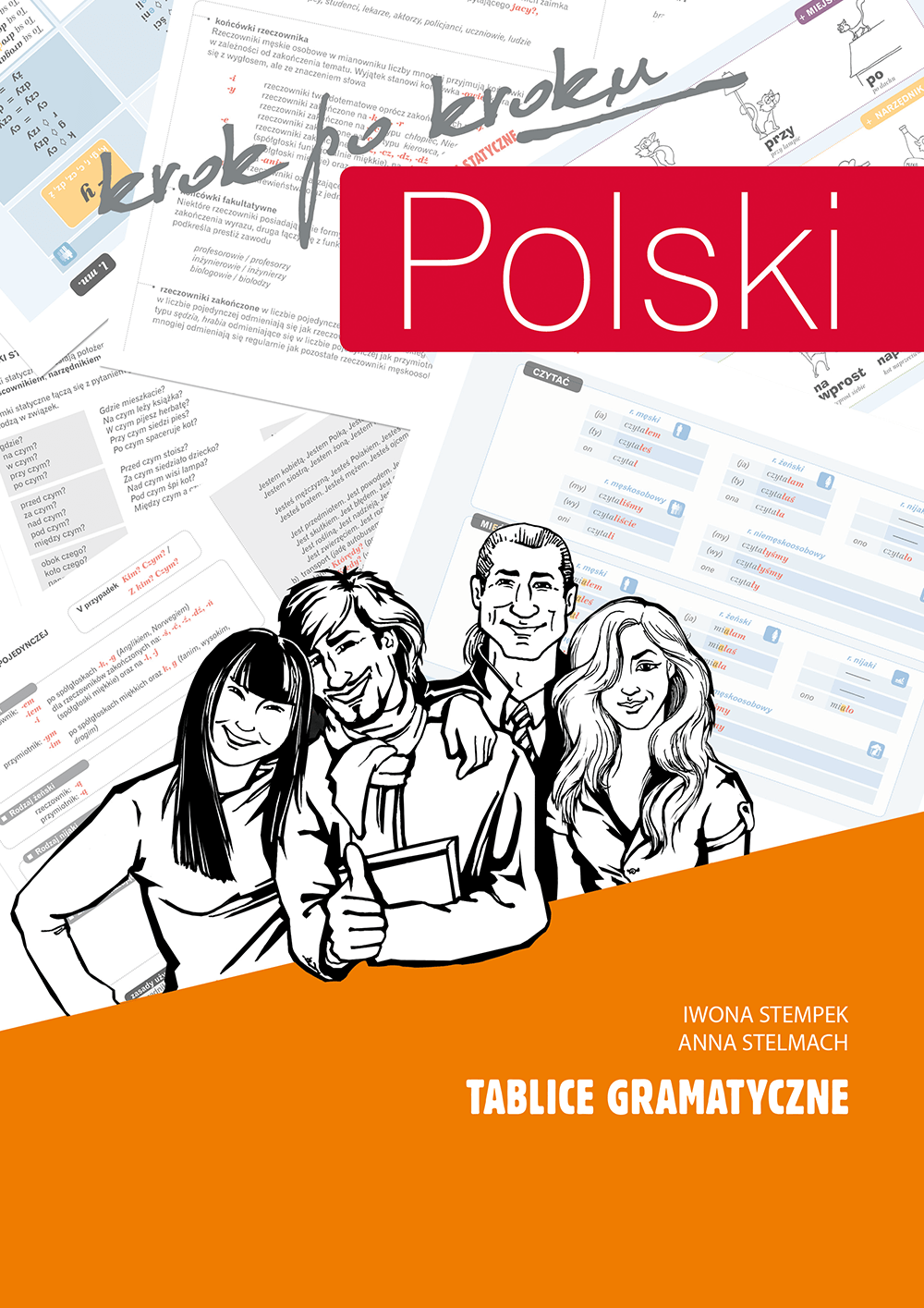 Title:
Tablice gramatyczne
Authors:
Iwona Stempek, Anna Stelmach
Type:
kompendium gramatyczne, leksykalne itp.
Language:
general
Level:
A1, A2, B1
Skills:
grammar practice
Year of publication:
2013
Publishing house:
polish-courses.com
Price

18.00

 

EUR
A set of 34 boards presenting in a vivid and easy to remember way key problems related to Polish grammar. Clear grammar summaries with comments will make it easier for students to master cases, conjugation, tenses, aspect, motion verbs, static and dynamic prepositions, numerals and comparison of adjectives and adverbs. Practical tables with plenty of examples can be useful during the course for both teachers and students.
Exercises (available on the e-polish.eu platform) chosen for each of the presented topics supplement the publication. They allow both learners and teachers of Polish to check their knowledge and get some practice regarding individual grammar issues. The package comes with an access code to e-polish.eu.

Vivid presentation of key problems of the Polish grammar.
Often bought together with:
delivery cost
add review
NIKITKA13342,

2019-10-15

Bardzo dobrze!

5/5

bdk28,

2017-05-12

5/5

monika.siem,

2015-09-26

5/5

joannalyko,

2015-09-13

5/5

hasanek,

2015-04-02

5/5

geofroid,

2015-01-21

5/5

clillpop,

2014-06-11

5/5

darren,

2014-05-11

5/5

helena.rek,

2014-04-19

5/5

mmaluch,

2014-03-27

5/5

mmesplier,

2013-08-02

5/5