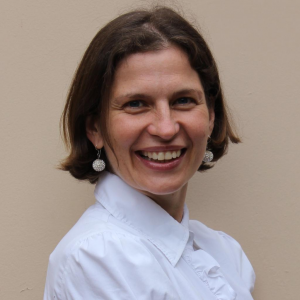 Karolina Palian
Cours réalisés on-line:
0
L'auteur des exercices sur e-polish.eu:
NIE
Facturation possible:
nie
Prix:
1 leçon — 18 EUR
10 lekcji — 180 EUR
20 lekcji — 360 EUR
30 lekcji — 540 EUR

Je me présente
I have been enthusiastic about foreign languages since I can remember, partly due to my dual nationality: Polish and American. My formal teaching "adventure" started in 2012 with certification to teach English. After graduating from university in Poland I moved to the United States. Teaching Polish came into picture in 2015 when I moved to Peru and started working with Polish embassy in Lima. In 2016 I started my new "mission": online classes, both Polish and English.
My "favorite student" now is my 3-year-old daughter and her language skills are very impressive. Apart from being bilingual I fluently speak Spanish and enjoy learning German and Portuguese. This helps me understand my students' struggles with learning a foreign language.
Compétentes et expérience
I graduated from Gdansk University (in Poland), major in Business Administration. My experience as a language teacher formally started with CELTA certification, but I have tutored since high school. CELTA course provided comprehensive set of teaching tools and methods and I have greatly enjoyed teaching since 2012. I worked for language institutes in Mexico and Peru and I studied English-Spanish transaction at Universidad IBERO in Mexico City. Since 2016 I have mostly taught online.
Les méthodes d'enseignement
I adapt classes to my students' needs and focus on each student's objective helping them especially in the "weak points zone" I believe that the main goal of the language is communication. In case of struggles applying some humor keeps us comfortable.
Dyspozycyjność
Lektor dostępny jest w podanych poniżej terminach, które zostały wyświetlone dla Twojej strefy czasowej tj. .
| | | | | | | | |
| --- | --- | --- | --- | --- | --- | --- | --- |
| | | | | | | | |
| 0:00–0:50 | | | | | | | |
| 1:00–1:50 | | | | | | | |
| 2:00–2:50 | | | | | | | |
| 3:00–3:50 | | | | | | | |
| 4:00–4:50 | | | | | | | |
| 5:00–5:50 | | | | | | | |
| 6:00–6:50 | | | | | | | |
| 7:00–7:50 | | | | | | | |
| 8:00–8:50 | | | | | | | |
| 9:00–9:50 | | | | | | | |
| 10:00–10:50 | | | | | | | |
| 11:00–11:50 | | | | | | | |
| 12:00–12:50 | | | | | | | |
| 13:00–13:50 | | | | | | | |
| 14:00–14:50 | | | | | | | |
| 15:00–15:50 | | | | | | | |
| 16:00–16:50 | | | | | | | |
| 17:00–17:50 | | | | | | | |
| 18:00–18:50 | | | | | | | |
| 19:00–19:50 | | | | | | | |
| 20:00–20:50 | | | | | | | |
| 21:00–21:50 | | | | | | | |
| 22:00–22:50 | | | | | | | |
| 23:00–23:50 | | | | | | | |

Lektor dostępny — w tym terminie możesz umówić się na lekcje

1 lekcja = 50 minut