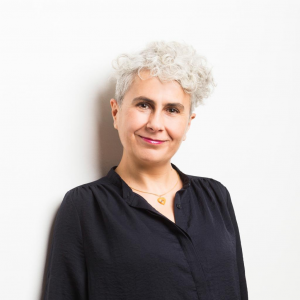 Monika Pacukiewicz
Przeprowadzone lekcje online:
102
Autor ćwiczeń w e-polish.eu:
NIE
Wystawia rachunki:
nie
Prezzo:
1 lekcja — 17 EUR/76 PLN
10 lekcji — 161 EUR/722 PLN
20 lekcji — 323 EUR/1444 PLN
30 lekcji — 484 EUR/2166 PLN

O mnie
Cześć!
Do you want to learn Polish? Let's start!
My name is Monika. I am from Poland. As a Polish language teacher I worked in Azerbaijan, Ukraine in the local universities, in Poland now and via the Internet. I'm a teacher since 2012.
I taught people from many countries, students, children and adults.
During the lessons we speak Polish but ... I speak English, Russian and a bit Ukrainian (just in case;)).
I run Polish Photo Dictionary (a dictionary and a diary in one): https://www.facebook.com/polishphotodictionary/ and https://www.instagram.com/polish_photo_dictionary/. I hope you will like my way thinking about language.
Kwalifikacje i doświadczenie
I did Polish philology and Postgraduate Course in Teaching Polish Culture and Polish Language to Foreigners (University of Silesia in Katowice). I am an examiner on Polish language certification exams.
I have been a Polish language teacher for foreigners since 2012. From 2012 to 2019 I taught Polish at foreign universities (Baku, Poltava). Now I work in Poland. And I really like to teach very much.
I have been teaching via the Internet since 2014.
Metody nauczania
Would you like to learn with me? Thank you! And be ready - we will speak Polish from the early beginning :)
Dyspozycyjność
Lektor dostępny jest w podanych poniżej terminach, które zostały wyświetlone dla Twojej strefy czasowej tj. .
| | | | | | | | |
| --- | --- | --- | --- | --- | --- | --- | --- |
| | | | | | | | |
| 0:00–0:50 | | | | | | | |
| 1:00–1:50 | | | | | | | |
| 2:00–2:50 | | | | | | | |
| 3:00–3:50 | | | | | | | |
| 4:00–4:50 | | | | | | | |
| 5:00–5:50 | | | | | | | |
| 6:00–6:50 | | | | | | | |
| 7:00–7:50 | | | | | | | |
| 8:00–8:50 | | | | | | | |
| 9:00–9:50 | | | | | | | |
| 10:00–10:50 | | | | | | | |
| 11:00–11:50 | | | | | | | |
| 12:00–12:50 | | | | | | | |
| 13:00–13:50 | | | | | | | |
| 14:00–14:50 | | | | | | | |
| 15:00–15:50 | | | | | | | |
| 16:00–16:50 | | | | | | | |
| 17:00–17:50 | | | | | | | |
| 18:00–18:50 | | | | | | | |
| 19:00–19:50 | | | | | | | |
| 20:00–20:50 | | | | | | | |
| 21:00–21:50 | | | | | | | |
| 22:00–22:50 | | | | | | | |
| 23:00–23:50 | | | | | | | |

Lektor dostępny — w tym terminie możesz umówić się na lekcje

1 lekcja = 50 minut
gmossuti,

2020-05-14

Very good

5/5

Jaymee,

2019-11-07

This lesson was good, as usual. I like that Monika constantly corrects me and uses mainly Polish in the lessons. I am learning a lot from these lessons. I am excited to have a break from the grammar now and try to start using it in practice when we converse.

5/5

cdehaene,

2015-08-28

new challenge...interesting lesson.

5/5