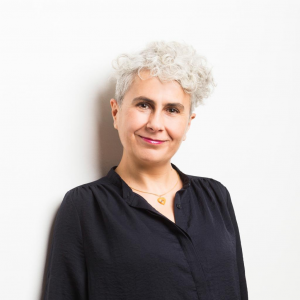 Monika Pacukiewicz
Clases llevadas a cabo en línea:
1058
Autor de ejercicios en e-polish.eu:
NO
Expedición de facturas:
yes
Precio:
1 clase — 115 PLN/24 USD/24 EUR/24 CHF

i


10 Lessons — 1092 PLN/228 USD/228 EUR/228 CHF

i


20 Lessons — 2185 PLN/456 USD/456 EUR/456 CHF

i


30 Lessons — 3277 PLN/684 USD/684 EUR/684 CHF

i



Acerca de mí
Cześć!
Do you want to learn Polish? Let's start!

My name is Monika. I am from Poland. As a Polish language teacher I worked in Azerbaijan, Ukraine in the local universities, in Poland now and via the Internet. I'm a teacher since 2012.
I taught people from many countries, students, children and adults.

During the lessons we speak Polish but ... I speak English, Russian and a bit Ukrainian (just in case;)).
Títulos y experiencia
- a Polish language teacher for foreigners since 2012. Since 2012 to 2019 I taught Polish at foreign universities (Baku, Poltava). Now I work in Poland. And I really like to teach very much!
- an on-line teacher since 2014,
- an examiner on Polish language certification exams,
- graduated Polish philology and Postgraduate Course in Teaching Polish Culture and Polish Language to Foreigners (University of Silesia in Katowice).
Métodos de enseñanza
Would you like to learn with me? Thank you! And be ready - we will speak Polish from the early beginning :)

More details:
-> description of photography is a very good way to improve vocabulary and speaking,
-> if YOU START learning Polish - we will start from "Hi! My name is..." and small talk and work with a book (probably "Polski. Krok po kroku" 1 and 2),

FOR ADVANCED STUDENTS, I run a group on this portal with exercises based on original texts (articles, books). These exercises are for free :)


******
PAYMENT
If you want to make a transfer in EURO: select the page settings in English.
If you want to make a transfer in PLN: select the website settings in Polish.
If you want to make a transfer in USD or CHF - just let me know.
Availability
Teacher Monika Pacukiewicz is available on the dates listed below. They are already in your time zone which is: GMT.
| | | | | | | | |
| --- | --- | --- | --- | --- | --- | --- | --- |
| | | | | | | | |
| 00:00–00:50 | | | | | | | |
| 01:00–01:50 | | | | | | | |
| 02:00–02:50 | | | | | | | |
| 03:00–03:50 | | | | | | | |
| 04:00–04:50 | | | | | | | |
| 05:00–05:50 | | | | | | | |
| 06:00–06:50 | | | | | | | |
| 07:00–07:50 | | | | | | | |
| 08:00–08:50 | | | | | | | |
| 09:00–09:50 | | | | | | | |
| 10:00–10:50 | | | | | | | |
| 11:00–11:50 | | | | | | | |
| 12:00–12:50 | | | | | | | |
| 13:00–13:50 | | | | | | | |
| 14:00–14:50 | | | | | | | |
| 15:00–15:50 | | | | | | | |
| 16:00–16:50 | | | | | | | |
| 17:00–17:50 | | | | | | | |
| 18:00–18:50 | | | | | | | |
| 19:00–19:50 | | | | | | | |
| 20:00–20:50 | | | | | | | |
| 21:00–21:50 | | | | | | | |
| 22:00–22:50 | | | | | | | |
| 23:00–23:50 | | | | | | | |

Available tutor - on this date you can arrange your class

1 lekcja = 50 minut
camelot,

2023-10-02

5/5

cbcds,

2023-09-28

5/5

kzongolowicz,

2023-09-28

As Monika knows and is trying to revolve with IT, we are having some IT issues. Hope the IT colleagues can help us!

5/5

cbcds,

2023-09-25

5/5

cbcds,

2023-09-21

5/5

kzongolowicz,

2023-09-20

Very happy :)

5/5

cbcds,

2023-09-18

5/5

kzongolowicz,

2023-09-14

I will be happy to continue with Monika!

5/5

cbcds,

2023-09-14

5/5

cbcds,

2023-09-11

5/5

cbcds,

2023-09-04

5/5

Jhonloaiza,

2023-07-26

5/5

dz.karshakevich,

2023-07-20

5/5

Jhonloaiza,

2023-07-13

5/5

Bulaczka,

2023-07-13

5/5

Jhonloaiza,

2023-07-06

5/5

Jhonloaiza,

2023-06-29

5/5

Jhonloaiza,

2023-06-22

5/5

Jhonloaiza,

2023-06-13

5/5

Bulaczka,

2023-06-01

5/5

Bulaczka,

2023-05-26

5/5

Jhonloaiza,

2023-05-24

5/5

dz.karshakevich,

2023-05-19

5/5

Bulaczka,

2023-05-17

5/5

Jhonloaiza,

2023-05-15

5/5

Bulaczka,

2023-05-15

5/5

Bulaczka,

2023-05-11

5/5

Bulaczka,

2023-05-09

5/5

Jhonloaiza,

2023-05-08

Excellent first class! lots of material to practice

5/5

Bulaczka,

2023-05-04

5/5

Bulaczka,

2023-05-02

5/5

dz.karshakevich,

2023-05-02

5/5

dz.karshakevich,

2023-04-28

5/5

Jhonloaiza,

2023-04-27

Good trial lesson it made me see how the courses will be and the teacher's teaching style.

5/5

Bulaczka,

2023-04-13

5/5

Bulaczka,

2023-04-11

5/5

Bulaczka,

2023-04-06

5/5

Bulaczka,

2023-04-04

5/5

Bulaczka,

2023-03-30

5/5

Bulaczka,

2023-03-28

5/5

Bulaczka,

2023-03-23

5/5

yurek,

2023-03-21

5/5

Bulaczka,

2023-03-21

5/5

yurek,

2023-03-17

5/5

Bulaczka,

2023-03-16

5/5

Bulaczka,

2023-03-15

5/5

kasiadalin,

2023-03-08

5/5

kasiadalin,

2023-02-27

5/5

kasiadalin,

2023-02-21

5/5

yurek,

2023-02-03

5/5

kasiadalin,

2023-01-31

5/5

Bulaczka,

2023-01-31

Thank you for the great trial lesson, you explained everything very well and were easy to understand :)

5/5

yurek,

2023-01-31

5/5

yurek,

2023-01-27

5/5

yurek,

2023-01-24

5/5

kasiadalin,

2023-01-23

5/5

yurek,

2023-01-20

5/5

yurek,

2023-01-17

5/5

kasiadalin,

2023-01-16

5/5

yurek,

2023-01-13

5/5

yurek,

2023-01-10

5/5

kasiadalin,

2023-01-09

5/5

melanie_foik,

2022-12-15

5/5

kasiadalin,

2022-12-05

5/5

melanie_foik,

2022-12-01

5/5

kasiadalin,

2022-11-28

5/5

kasiadalin,

2022-11-22

5/5

melanie_foik,

2022-11-18

5/5

kasiadalin,

2022-11-14

5/5

diod212,

2022-11-14

5/5

diod212,

2022-11-09

5/5

diod212,

2022-11-08

5/5

kasiadalin,

2022-11-08

5/5

diod212,

2022-11-03

5/5

melanie_foik,

2022-11-02

5/5

diod212,

2022-11-01

5/5

ACrowley,

2022-10-31

very happy with this lesson and want more with this teacher. she is very clear and listens to what I say I need

5/5

melanie_foik,

2022-10-20

5/5

diod212,

2022-10-19

5/5

melanie_foik,

2022-10-13

5/5

melanie_foik,

2022-10-06

5/5

diod212,

2022-10-06

5/5

diod212,

2022-10-04

5/5

yurek,

2022-10-04

5/5

diod212,

2022-10-03

5/5

yurek,

2022-09-27

5/5

melanie_foik,

2022-09-26

5/5

kasiadalin,

2022-09-26

5/5

yurek,

2022-09-20

5/5

yurek,

2022-09-16

5/5

melanie_foik,

2022-09-14

Bardzo dziękuję za lekcję! Było super jak zawsze :)

5/5

JanaBobrik,

2022-09-07

Thank you very much for such an informative lesson!

5/5

yurek,

2022-09-07

5/5

melanie_foik,

2022-08-31

5/5

kasiadalin,

2022-08-29

5/5

JanaBobrik,

2022-08-29

I missed our classes a lot while vacationing! Pani Monika always motivates me to study, speak well and discuss different topics, and I find our lessons awesome because of Monika's professionalism and the positive atmosphere during classes! Thank you!

5/5

diod212,

2022-08-23

5/5

kasiadalin,

2022-08-23

5/5

diod212,

2022-08-16

5/5

kasiadalin,

2022-08-16

5/5

JanaBobrik,

2022-06-30

Awesome! I will miss Pani Monika during the vacation! See you soon :)

5/5

kasiadalin,

2022-06-30

5/5

diod212,

2022-06-28

5/5

JanaBobrik,

2022-06-28

My heart is stolen by our classes, thank you!

5/5

melanie_foik,

2022-06-27

5/5

JanaBobrik,

2022-06-27

Great! Thank you! Have a good evening :)

5/5

diod212,

2022-06-21

5/5

melanie_foik,

2022-06-17

5/5

JanaBobrik,

2022-06-13

Fantastycznie!

5/5

diod212,

2022-06-08

5/5

JanaBobrik,

2022-06-08

Super! Thank you!

5/5

kasiadalin,

2022-06-08

5/5

JanaBobrik,

2022-06-01

Thank you very much! I enjoy our lessons and attend classes with pleasure. Then I practice Polish with my husband and he says it is getting better!

5/5

diod212,

2022-06-01

5/5

JanaBobrik,

2022-05-30

Our classes are super!

5/5

kasiadalin,

2022-05-30

5/5

melanie_foik,

2022-05-27

5/5

kasiadalin,

2022-05-27

5/5

JanaBobrik,

2022-05-26

5/5

JanaBobrik,

2022-05-23

Thank you very much! Super!

5/5

kasiadalin,

2022-05-23

LIked it a lot! Monika is a very good teacher. Flexibel to my level, clear and made me feel comfortable.

5/5

melanie_foik,

2022-05-20

5/5

JanaBobrik,

2022-05-18

Our classes are always cool and useful! Thank you! Have a great weekend!

5/5

aygulbashirova26,

2022-05-17

Bardzo polecam zajencia z Moniką Pacukiewicz, bo lekcji są fantastyczne!

5/5

JanaBobrik,

2022-05-16

Awesome! Thanks! :)

5/5

JanaBobrik,

2022-05-11

Thank you! I missed our classes, glad to be back!

5/5

kasiadalin,

2022-05-09

5/5

diod212,

2022-05-04

5/5

aygulbashirova26,

2022-05-04

nie mam

5/5

Dina14,

2022-05-03

5/5

aygulbashirova26,

2022-05-02

nie mam

5/5

JanaBobrik,

2022-05-02

You're awesome! Thank you very much for your time!

5/5

JanaBobrik,

2022-04-29

Monika is perfect! Thank you very much!

5/5

JanaBobrik,

2022-04-27

Great! Thanks a bunch!

5/5

diod212,

2022-04-26

5/5

JanaBobrik,

2022-04-26

Thank you very much! Our lessons are great, I always attend classes with pleasure!

5/5

JanaBobrik,

2022-04-21

Mója nauczycielka jest super! Dzięki! Lekcje są cudowne!

5/5

diod212,

2022-04-20

5/5

JanaBobrik,

2022-04-19

Wonderful! Thank you very much!

5/5

diod212,

2022-04-15

5/5

JanaBobrik,

2022-04-13

Super!
The material is given in a great way and I learn a lot of new information from class to class! Thank you

5/5

JanaBobrik,

2022-04-11

I like our classes! Thank you!

5/5

JanaBobrik,

2022-04-05

Super! Awesome experience!

5/5

diod212,

2022-03-23

5/5

melanie_foik,

2022-03-23

5/5

melanie_foik,

2022-03-18

5/5

diod212,

2022-03-16

5/5

diod212,

2022-03-14

5/5

melanie_foik,

2022-03-11

5/5

diod212,

2022-03-09

5/5

melanie_foik,

2022-03-04

5/5

melanie_foik,

2022-02-18

5/5

diod212,

2022-02-09

5/5

diod212,

2022-02-02

5/5

taniteshvets,

2022-02-02

5/5

taniteshvets,

2022-01-30

5/5

taniteshvets,

2022-01-28

5/5

diod212,

2022-01-26

5/5

taniteshvets,

2022-01-26

5/5

taniteshvets,

2022-01-23

5/5

taniteshvets,

2022-01-21

5/5

taniteshvets,

2022-01-19

5/5

taniteshvets,

2022-01-16

5/5

taniteshvets,

2022-01-14

5/5

taniteshvets,

2022-01-12

5/5

diod212,

2022-01-11

5/5

taniteshvets,

2021-12-21

5/5

taniteshvets,

2021-12-19

4/5

diod212,

2021-12-13

5/5

taniteshvets,

2021-12-12

5/5

taniteshvets,

2021-12-08

5/5

diod212,

2021-12-06

5/5

taniteshvets,

2021-12-04

5/5

taniteshvets,

2021-11-30

5/5

diod212,

2021-11-29

5/5

taniteshvets,

2021-11-27

5/5

diod212,

2021-11-25

5/5

diod212,

2021-11-22

5/5

taniteshvets,

2021-11-20

5/5

taniteshvets,

2021-11-17

5/5

diod212,

2021-11-15

5/5

taniteshvets,

2021-11-10

5/5

diod212,

2021-11-08

5/5

taniteshvets,

2021-11-08

5/5

taniteshvets,

2021-11-05

5/5

diod212,

2021-11-04

5/5

melanie_foik,

2021-11-02

5/5

taniteshvets,

2021-11-01

5/5

diod212,

2021-10-25

5/5

melanie_foik,

2021-10-22

5/5

diod212,

2021-10-21

5/5

diod212,

2021-10-18

5/5

melanie_foik,

2021-10-13

5/5

taniteshvets,

2021-10-12

5/5

diod212,

2021-10-11

5/5

taniteshvets,

2021-10-08

5/5

diod212,

2021-10-07

5/5

taniteshvets,

2021-10-05

5/5

diod212,

2021-10-04

5/5

taniteshvets,

2021-10-03

5/5

taniteshvets,

2021-10-01

5/5

taniteshvets,

2021-09-29

5/5

diod212,

2021-09-27

5/5

taniteshvets,

2021-09-23

5/5

melanie_foik,

2021-09-22

5/5

taniteshvets,

2021-09-22

5/5

gamilam,

2021-09-21

5/5

diod212,

2021-09-20

5/5

taniteshvets,

2021-09-20

5/5

taniteshvets,

2021-09-17

5/5

diod212,

2021-09-16

5/5

taniteshvets,

2021-09-15

5/5

taniteshvets,

2021-09-14

5/5

gamilam,

2021-09-13

5/5

diod212,

2021-09-13

5/5

diod212,

2021-09-09

5/5

diod212,

2021-09-06

5/5

taniteshvets,

2021-09-03

5/5

taniteshvets,

2021-08-31

5/5

diod212,

2021-08-30

Słuchanie i czytanie piosenki to jest bardzo świetny pomysł! Zaciekawiło mnie.

5/5

melanie_foik,

2021-08-30

5/5

diod212,

2021-08-26

5/5

melanie_foik,

2021-08-26

5/5

taniteshvets,

2021-08-26

5/5

taniteshvets,

2021-08-25

5/5

diod212,

2021-08-23

5/5

diod212,

2021-08-19

5/5

melanie_foik,

2021-08-19

5/5

taniteshvets,

2021-08-19

5/5

taniteshvets,

2021-08-18

5/5

diod212,

2021-08-16

5/5

taniteshvets,

2021-08-16

5/5

diod212,

2021-08-12

5/5

taniteshvets,

2021-08-12

5/5

taniteshvets,

2021-08-11

5/5

diod212,

2021-08-09

5/5

taniteshvets,

2021-08-09

5/5

diod212,

2021-08-05

5/5

melanie_foik,

2021-06-29

5/5

diod212,

2021-06-28

5/5

melanie_foik,

2021-06-28

5/5

taniteshvets,

2021-06-28

5/5

taniteshvets,

2021-06-25

5/5

diod212,

2021-06-24

5/5

melanie_foik,

2021-06-24

5/5

melanie_foik,

2021-06-22

5/5

diod212,

2021-06-21

5/5

melanie_foik,

2021-06-21

5/5

taniteshvets,

2021-06-21

5/5

diod212,

2021-06-17

5/5

melanie_foik,

2021-06-17

5/5

taniteshvets,

2021-06-17

5/5

melanie_foik,

2021-06-16

5/5

melanie_foik,

2021-06-15

5/5

melanie_foik,

2021-06-15

5/5

diod212,

2021-06-14

5/5

melanie_foik,

2021-06-14

5/5

taniteshvets,

2021-06-14

5/5

diod212,

2021-06-10

5/5

taniteshvets,

2021-06-10

5/5

diod212,

2021-06-07

5/5

taniteshvets,

2021-06-07

5/5

taniteshvets,

2021-06-03

5/5

diod212,

2021-05-31

5/5

taniteshvets,

2021-05-31

5/5

taniteshvets,

2021-05-27

5/5

diod212,

2021-05-24

5/5

taniteshvets,

2021-05-24

5/5

taniteshvets,

2021-05-20

5/5

Polina91,

2021-05-19

5/5

taniteshvets,

2021-05-17

5/5

Mirko99,

2021-05-11

5/5

alex_ivanov,

2021-02-07

5/5

alex_ivanov,

2021-02-02

5/5

alex_ivanov,

2021-01-24

5/5

alex_ivanov,

2021-01-14

5/5

truehl,

2020-06-16

5/5

gmossuti,

2020-05-14

Very good

5/5

aslepau,

2019-11-15

5/5

aslepau,

2019-11-14

5/5

Jaymee,

2019-11-07

This lesson was good, as usual. I like that Monika constantly corrects me and uses mainly Polish in the lessons. I am learning a lot from these lessons. I am excited to have a break from the grammar now and try to start using it in practice when we converse.

5/5

aslepau,

2019-10-28

5/5

aslepau,

2019-10-24

5/5

aslepau,

2019-10-23

5/5