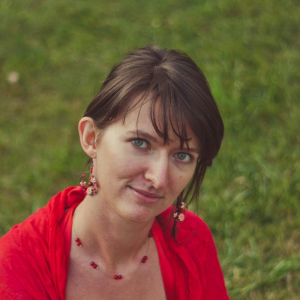 Joanna Maziarz
Online realisierte Stunden:
59
Autor der Übungen auf e-polish.eu:
NEIN
Stellt die Rechnungen aus:
nein
Preis:
1 Lektion — 16 EUR/71 PLN
10 lekcji — 165 EUR/710 PLN
20 lekcji — 330 EUR/1420 PLN
30 lekcji — 495 EUR/2130 PLN

Über mich
My name is Joanna, I was born and raised in Poland but I have been living in Italy since 2011. I used to work in diverse fields, mostly in cross-cultural contexts. Cross-cultural communication and teaching languages are my passion.
Ausbildung und Erfahrung
I used to give individual and group lessons of Italian to foreigners and now I give individual lessons of Polish to people from France and Italy. I am a teacher of Polish culture, geography and history in a school for children and teenagers from Polish-Italian families and I am also eager to teach Polish to people of other origins.
Lehrmethoden
So far I have been teaching face-to-face in Italian and Polish and on-line in English, Italian, and Polish.
Dyspozycyjność
Lektor dostępny jest w podanych poniżej terminach, które zostały wyświetlone dla Twojej strefy czasowej tj. .
| | | | | | | | |
| --- | --- | --- | --- | --- | --- | --- | --- |
| | | | | | | | |
| 0:00–0:50 | | | | | | | |
| 1:00–1:50 | | | | | | | |
| 2:00–2:50 | | | | | | | |
| 3:00–3:50 | | | | | | | |
| 4:00–4:50 | | | | | | | |
| 5:00–5:50 | | | | | | | |
| 6:00–6:50 | | | | | | | |
| 7:00–7:50 | | | | | | | |
| 8:00–8:50 | | | | | | | |
| 9:00–9:50 | | | | | | | |
| 10:00–10:50 | | | | | | | |
| 11:00–11:50 | | | | | | | |
| 12:00–12:50 | | | | | | | |
| 13:00–13:50 | | | | | | | |
| 14:00–14:50 | | | | | | | |
| 15:00–15:50 | | | | | | | |
| 16:00–16:50 | | | | | | | |
| 17:00–17:50 | | | | | | | |
| 18:00–18:50 | | | | | | | |
| 19:00–19:50 | | | | | | | |
| 20:00–20:50 | | | | | | | |
| 21:00–21:50 | | | | | | | |
| 22:00–22:50 | | | | | | | |
| 23:00–23:50 | | | | | | | |

Lektor dostępny — w tym terminie możesz umówić się na lekcje

1 lekcja = 50 minut
radium,

2018-11-29

good lesson today making discover how to visit city

5/5

radium,

2018-06-12

very good lesson

5/5

radium,

2017-11-23

very interresting exercices

5/5

radium,

2017-09-21

very good lesson today.
very interractive as usual

5/5

radium,

2016-09-08

bardzo dobze

5/5