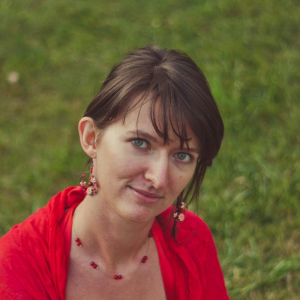 Joanna Maziarz
Completed online classes:
69
Author of exercises at e-polish.eu:
NO
Issues invoices:
yes
Price:
1 Class — 83 PLN/18 EUR

i


10 Lessons — 830 PLN/180 EUR

i


20 Lessons — 1660 PLN/360 EUR

i


30 Lessons — 2490 PLN/540 EUR

i



About me:
My name is Joanna, I was born and raised in Poland but I have been living in Italy since 2011. I used to work in diverse fields, mostly in cross-cultural contexts. Cross-cultural communication and teaching languages are my passion.
Qualifications and experience:
I used to give individual and group lessons of Italian to foreigners and now I give individual lessons of Polish to people from France and Italy. I am a teacher of Polish culture, geography and history in a school for children and teenagers from Polish-Italian families and I am also eager to teach Polish to people of other origins.
Methods of teaching
So far I have been teaching face-to-face in Italian and Polish and on-line in English, Italian, and Polish.
Availability
Teacher is available on the dates listed below. They are already in your time zone which is: .
| | | | | | | | |
| --- | --- | --- | --- | --- | --- | --- | --- |
| | | | | | | | |
| 00:00–00:50 | | | | | | | |
| 01:00–01:50 | | | | | | | |
| 02:00–02:50 | | | | | | | |
| 03:00–03:50 | | | | | | | |
| 04:00–04:50 | | | | | | | |
| 05:00–05:50 | | | | | | | |
| 06:00–06:50 | | | | | | | |
| 07:00–07:50 | | | | | | | |
| 08:00–08:50 | | | | | | | |
| 09:00–09:50 | | | | | | | |
| 10:00–10:50 | | | | | | | |
| 11:00–11:50 | | | | | | | |
| 12:00–12:50 | | | | | | | |
| 13:00–13:50 | | | | | | | |
| 14:00–14:50 | | | | | | | |
| 15:00–15:50 | | | | | | | |
| 16:00–16:50 | | | | | | | |
| 17:00–17:50 | | | | | | | |
| 18:00–18:50 | | | | | | | |
| 19:00–19:50 | | | | | | | |
| 20:00–20:50 | | | | | | | |
| 21:00–21:50 | | | | | | | |
| 22:00–22:50 | | | | | | | |
| 23:00–23:50 | | | | | | | |

Available tutor - on this date you can arrange your class

1 lekcja = 50 minut
dececchiclaudia,

2020-02-07

5/5

radium,

2020-01-28

5/5

dececchiclaudia,

2019-07-17

5/5

dececchiclaudia,

2019-07-02

5/5