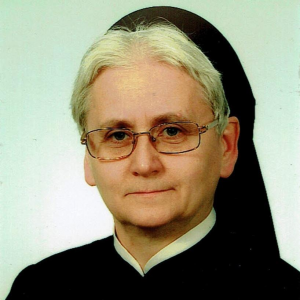 Aleksandra Podleżańska
Completed online classes:
139
Author of exercises at e-polish.eu:
NO
Issues invoices:
no
Price:
1 Class — 70 PLN/18 EUR

i


10 Lessons — 700 PLN/180 EUR

i


20 Lessons — 1372 PLN/352 EUR

i


30 Lessons — 2016 PLN/518 EUR

i



About me:
As my name suggests - I am Polish, Polish is my mother tongue.
Learning foreign languages became my passion forty years ago, when I arrived in Germany. I studied German for five months on super-intensive courses at the Goethe-Institute in Munich (25 hours a week), which I completed at the Mittelstufe II (B2). Then for ten months I studied in "Studienkolleg bei den wissenschaftlichen Hochschulen des Freistadt Bayern", then - at the state-owned "Ludwig-Maximilians-Universität in München", I graduated in linguistics as well in German and English studies at philosophical faculties.
I spent one semester of my studies in England, learning English on super intensive courses at Oxford House College in London (30 hours a week), which I started on the "Basic" level and finished on "Level 6 - Proficiancy". For six years I also worked in international structures in Italy, first completing super-intensive Italian language courses at the University for Foreigners (Università per Stranieri) in Perugia and at the Roman language school "Berlitz", Italy. In the Vatican, I also finished a two-year study of theology and law in Italian in the "Scuola Pratica di Teologia e Diritto per la Vita Consacrata presso la Congregazione per gli Istituti di Vita Consacrata e le Società di Vita Apostolica, Vaticano".
Learning foreign languages also drew my attention to the meanders of my mother tongue, i.e. Polish, which is why during my university studies I was eager to take part in comparative linguistics and Slavic studies.
During many years of rich contacts with my colleagues from university or working in international teams, I had many opportunities to teach Polish to my friends. They were surprised to note that "not such a terrible devil as they paint him!"
I know how important it is in the modern world to know foreign languages. So I eagerly share it, whether in my professional life or with my friends and acquaintances.
The "era of the coronavirus pandemic" has opened our eyes to new opportunities for meetings and communication, which are facilitated by the current technical possibilities, such as meetings and online learning. So I am happy to use them to enable all interested parties to learn a beautiful and very interesting Polish language, which is not as difficult as it is commonly believed. Success depends on teaching methods and the ability to listen carefully to the student.
An adventure with the Polish language can be very interesting, beautiful and enriching. It should be remembered that the language we use did not arise suddenly and is not unchanging, constant. Each language is subject to development and largely depends on the history of the nation and the circumstances in which people who use a given language as their mother tongue live. This means that the language is related to the history, culture, philosophy and experiences of a given nation ... I invite you to take the adventure of learning Polish with me.
Qualifications and experience:
FORMAL EDUCATION & TRAINING:
- The Catholic University of Lublin, Institute of Higher Religious Culture (philosophy, theology, pedagogy), 1974-1980
- Catechetical Department of the Diocesan Curia in Gdańsk and Częstochowa (1974/75; 1977-1982)
- Goethe-Institut in Munich (Certificate "Intermediate II" -1983)
- Studienkolleg bei den wissenschaftlichen Hochschulen des Freistaat Bayern, München (1983-1984)
- The Ludwig Maximilians University of Munich - Philosophical Faculties (1984-1989): "Magister Artium" in German Linguistics, English Linguistics and Medieval English Literature (1989)
- Oxford House College in London – Proficiency (III-VII 1985)
- University for Foreigners, Perugia, Italy (1994)
- Berlitz-Scuola, Rome, Italy (1994-1995)
- "Practical School of Theology and Canon Law for Consecrated Life at the Congregation for Institutes of Consecrated Life and Societies of Apostolic Life", Vatican 1998-2000
- Training diploma for volunteer work coordinators "Volunteering for everyone", Warsaw 2003
- Certificate of completion of a journalism course at the European School of Correspondence Courses (ESCC) in Poznań, 2003-2004

EXPERIENCE & QUALIFICATION:
- Teaching Polish as a foreign language - colleagues from work, colleagues from foreign language schools, and studies in Germany, England, and Italy.
- Twelve years of employment as a religion teacher (children and youth) in Poland and Germany
- Two years of work in the Ministry of the Deaf in the Archdiocese of Gdańsk (1978-1980); teaching religion and interpreting during liturgical and integration meetings for people with hearing disabilities and for healthy people
- Co-creation of the "School of Native Subjects" at the Polish Catholic Mission in Munich (1985-1989); teaching religion, the Polish language, and Polish history, as well as leading children's and youth liturgical groups, children's and youth choir, and theater among Polish asylum seekers in Bavaria. As Poland was under martial law at that time, I had no possibility of contacting my homeland, so I prepared all didactic materials on my own, which I implemented in my work with children, youth, and their parents.
- Thirty years of animation various thematic and age groups - from children, through youth to seniors
- Experienced in teaching German, English, and Italian languages at state schools at the Higher Theological Seminary in Ołtarzew (Intensive language courses - July 1992; 40 hours per week)
- Thirteen years of work in international teams and associations, including legislative committees.
- Membership in the National and International (General) Coordinating Councils of the "Union of Catholic Apostolate" (international public association of the faithful under papal law, with legal personality); organizing national and international congresses and symposiums of this international association in Poland, Germany, and Italy and of the international Congregation of Missionary Sisters of the Catholic Apostolate.
- Simultaneous and consecutive interpreting and translating during international chapters, congresses, symposiums, and other conventions in international religious communities and associations of the faithful under papal law (as above).
Methods of teaching
I use teaching focused on direct communication. I also teach methods of learning foreign languages in practice, suggesting various options to the student so that he can find in them the method best suited to his needs.

I listen to the student to discover his difficulties in learning a foreign language, to find the proverbial "donkey bridge" that will facilitate his crossing to the other side of the swift river (barrier), which is for him the foreign language that he intends to learn.

In addition to the lessons from the textbook, I am also willing to use other methods and materials, so as to adapt the learning to the student's abilities and interests, and to integrate various communication skills needed in everyday and professional life.

The teacher's task is to enable the student to gain "step by step" new and more and more perfect communication skills in a foreign language. Each student's success is also my success. I invite you to take this adventure with me as a Polish language teacher.

I offer:
- Free lesson (50 minutes)
- Individual lesson (50 minutes - 18 euro), during which I will teach you everything you need and want to learn.
- Homework - Test on the e-Polish online platform - after each lesson (if you have time).

The fee for 20, 30 lessons "in advance" includes the promotional price:
1 lesson - 70 PLN / 16 EUR (paid in advance)
10 lessons - 700 PLN / 180 EUR (paid in advance)
20 lessons - 1370 PLN / 352 EUR (paid in advance - promotional price)
30 lessons - 2016 PLN / 518 EUR (paid in advance - promotional price)

Tutor will be available during the times listed below. If you enter your current place of residence when registering with the school, you will see the teacher's availability schedule automatically adjusted to your time zone. on this date you can arrange your class.
Availability
Teacher is available on the dates listed below. They are already in your time zone which is: .
| | | | | | | | |
| --- | --- | --- | --- | --- | --- | --- | --- |
| | | | | | | | |
| 00:00–00:50 | | | | | | | |
| 01:00–01:50 | | | | | | | |
| 02:00–02:50 | | | | | | | |
| 03:00–03:50 | | | | | | | |
| 04:00–04:50 | | | | | | | |
| 05:00–05:50 | | | | | | | |
| 06:00–06:50 | | | | | | | |
| 07:00–07:50 | | | | | | | |
| 08:00–08:50 | | | | | | | |
| 09:00–09:50 | | | | | | | |
| 10:00–10:50 | | | | | | | |
| 11:00–11:50 | | | | | | | |
| 12:00–12:50 | | | | | | | |
| 13:00–13:50 | | | | | | | |
| 14:00–14:50 | | | | | | | |
| 15:00–15:50 | | | | | | | |
| 16:00–16:50 | | | | | | | |
| 17:00–17:50 | | | | | | | |
| 18:00–18:50 | | | | | | | |
| 19:00–19:50 | | | | | | | |
| 20:00–20:50 | | | | | | | |
| 21:00–21:50 | | | | | | | |
| 22:00–22:50 | | | | | | | |
| 23:00–23:50 | | | | | | | |

Available tutor - on this date you can arrange your class

1 lekcja = 50 minut
anastasiakisel44,

2022-06-23

5/5

dolchenatali2,

2022-06-23

5/5

kadenyuk777,

2022-06-20

5/5

evgeniakopernik,

2022-06-20

5/5

Dfigueroa001,

2022-06-17

5/5

kadenyuk777,

2022-06-13

5/5

anastasiakisel44,

2022-06-13

5/5

dolchenatali2,

2022-06-13

5/5

evgeniakopernik,

2022-06-13

5/5

anastasiakisel44,

2022-06-09

5/5

dolchenatali2,

2022-06-09

5/5

kadenyuk777,

2022-06-06

5/5

evgeniakopernik,

2022-06-06

5/5

anastasiakisel44,

2022-06-02

5/5

kadenyuk777,

2022-05-30

5/5

evgeniakopernik,

2022-05-30

5/5

anastasiakisel44,

2022-05-26

5/5

alekpodl_1,

2022-05-23

5/5

kadenyuk777,

2022-05-23

5/5

evgeniakopernik,

2022-05-23

5/5

dolchenatali2,

2022-05-19

Дякую пані !!! Цікаво, інформативно!!! Професійно !!!

4/5

anastasiakisel44,

2022-05-19

5/5

DianaVenher,

2022-05-16

5/5

alekpodl_1,

2022-05-16

5/5

kadenyuk777,

2022-05-16

5/5

evgeniakopernik,

2022-05-16

5/5

natalisenedyak,

2022-05-13

5/5

rumyancevaos,

2022-05-12

5/5

anastasiakisel44,

2022-05-12

5/5

ulyanaborisov,

2022-05-09

5/5

alekpodl_1,

2022-05-09

5/5

kadenyuk777,

2022-05-09

5/5

evgeniakopernik,

2022-05-09

5/5

OlenaLubianska,

2022-05-05

5/5

rumyancevaos,

2022-05-05

5/5

555mirta,

2022-05-05

5/5

anastasiakisel44,

2022-05-05

5/5

evgeniakopernik,

2022-05-04

5/5

arttwins2021,

2022-05-02

5/5

DianaVenher,

2022-05-02

5/5

Carenkova81,

2022-05-02

4/5

ulyanaborisov,

2022-05-02

5/5

alekpodl_1,

2022-05-02

5/5

kadenyuk777,

2022-05-02

5/5

maryzaplava,

2022-04-29

5/5

nyrka.anna91891,

2022-04-29

5/5

rumyancevaos,

2022-04-28

5/5

anastasiakisel44,

2022-04-28

5/5

ulyanaborisov,

2022-04-25

5/5

arttwins2021,

2022-04-25

5/5

DianaVenher,

2022-04-25

5/5

alekpodl_1,

2022-04-25

5/5

kadenyuk777,

2022-04-25

5/5

Dfigueroa001,

2022-04-19

Good job!

5/5

Dfigueroa001,

2022-04-13

Thank you! I loved our conversation!

5/5

alekpodl_1,

2022-04-11

5/5

arttwins2021,

2022-04-11

5/5

DianaVenher,

2022-04-11

5/5

ulyanaborisov,

2022-04-11

5/5

kadenyuk777,

2022-04-11

5/5

Dfigueroa001,

2022-03-30

I had a great time, and learned a lot. Thank you.

5/5

boating.rhodium,

2022-03-15

5/5

boating.rhodium,

2022-03-08

5/5

boating.rhodium,

2022-02-28

5/5

leopoldine.ocule,

2022-02-25

Aleksandra is really an excellent teacher

5/5

boating.rhodium,

2022-02-22

Leaned quite a bit.

5/5

alekpodl_1,

2022-02-21

5/5

leopoldine.ocule,

2022-02-18

Feeling like I'm learning fast!

5/5

boating.rhodium,

2022-01-31

5/5

leopoldine.ocule,

2022-01-24

Perfect lesson as always

5/5

sweta22,

2022-01-20

5/5

boating.rhodium,

2022-01-17

Awesome! as usual.

5/5

leopoldine.ocule,

2022-01-14

As usual, Aleksandra is an incredible teacher. She knows how to adapt the lesson according to my needs and abilities, with a lot of patience and efficiency. Probably one of the best teacher I had the chance to meet since primary school.

5/5

boating.rhodium,

2022-01-11

5/5

alekpodl_1,

2022-01-04

5/5

boating.rhodium,

2022-01-03

5/5

boating.rhodium,

2021-12-13

5/5

boating.rhodium,

2021-12-06

5/5

boating.rhodium,

2021-11-25

Excellent session. 5 Stars from me.

5/5

boating.rhodium,

2021-11-15

Sister is very patient, patient and kind instructor. She has a passion for teaching Polish and it shows!

4/5

alekpodl_1,

2021-11-13

Il s'agissait d'un cours test avec un élève "artificiel", pour vérifier le bureau de l'élève et les fonctions qu'il peut utiliser pendant les cours en ligne.

3/5

boating.rhodium,

2021-11-09

As Always - 5 Stars from me. Thanks

5/5

leopoldine.ocule,

2021-11-03

Aleksandra is an excellent teacher with who I am sure I will make great progress. Not only she is friendly and attentive but also patient and demanding. Her personality and teaching qualities improve my motivation and will help me get a Polish knowledge much quicker than with any other learning solutions.

5/5

boating.rhodium,

2021-11-03

Thumbs Up! as usual.

5/5

Polina91,

2021-11-03

5/5

boating.rhodium,

2021-10-25

The Polish class is very engaging and interesting. Siostra Aleksandra is an excellent teacher. In other words, so far so good.

5/5

boating.rhodium,

2021-10-18

Awesome!

5/5